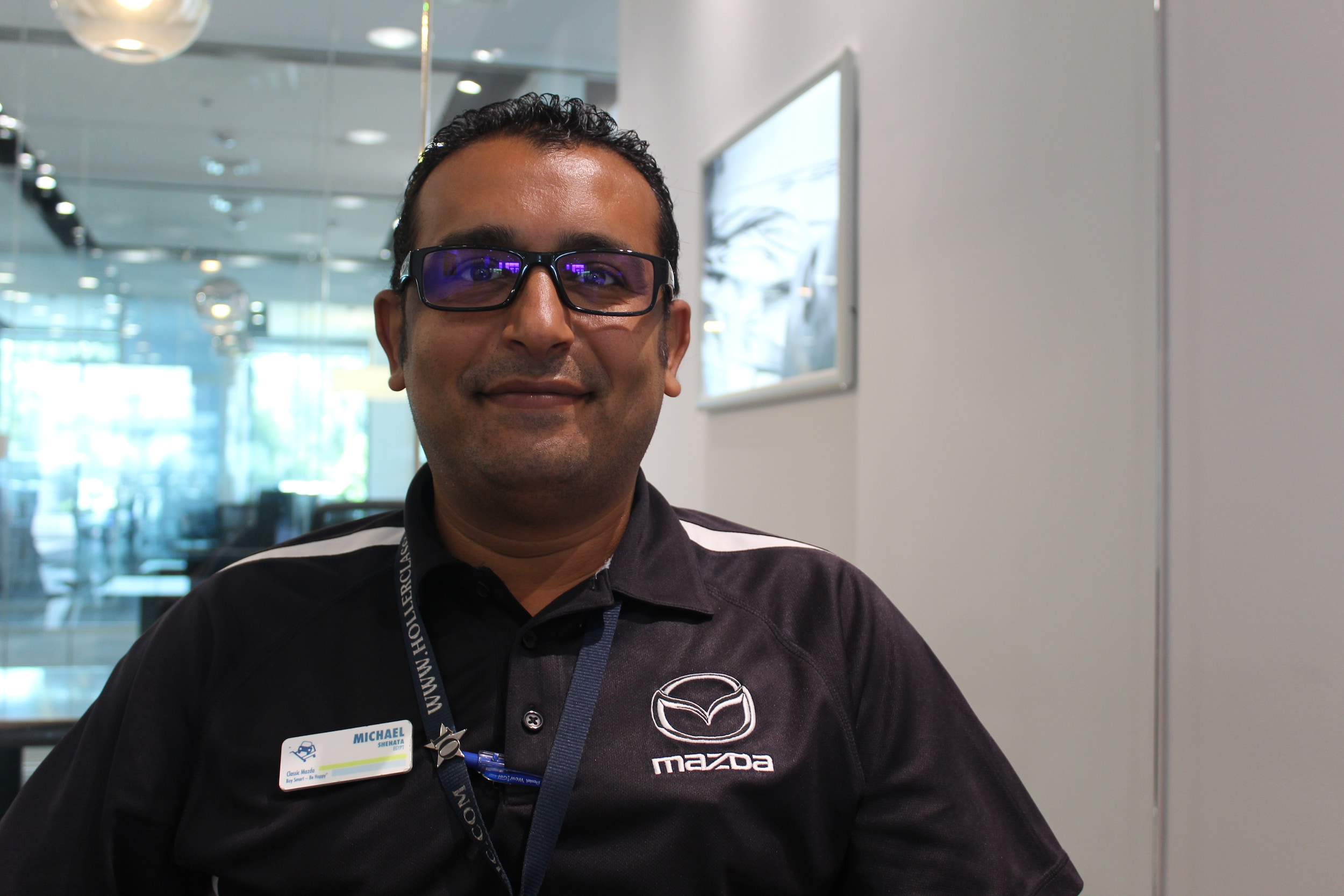 Michael Shehata has been on every side of sales at Classic Mazda, and he found he is happiest on the front lines.
In his time at Classic Mazda, Michael has done A to Z sales, worked in finance, and worked as the digital sales supervisor. In his current role as a sales and leasing consultant, he is able to help customers on a more personal level. Some families have purchased 6 cars from him, and he enjoys having a personal connection with his client base.
The commission-free sales process, which allows Michael to help customers rather than pressure them, creates an enjoyable environment for everyone involved. Michael believes strongly in the product he sells, so finding motivation to sell is easy. He says that Mazda vehicles give off a different feeling from normal, everyday cars that only bring the driver to and from work.
"You feel something, a connection between you and the car, when you drive a Mazda," Michael said.
Michael believes so much in the cars he sells that his family has owned three Mazda vehicles. He is currently driving his second Mazda CX-5, a 2019 model, and his wife drives a 2019 Mazda CX-9. His belief in the brand can also be seen in his work. Michael is modest about it, but he is proud of being a top performing salesperson, achieving first place at the store and first place in the district. When Mazda recognizes him, he feels a sense of accomplishment.
For anyone looking to work in sales, Michael advises not pressuring customers and not stressing out about what is beyond your control.
"If you pressure someone, even if they need something, they won't buy it from you. Work hard, and focus on helping other people."
Before he started working at the dealership, Michael lived in Egypt. He moved to Central Florida to be closer to his family, finding a job at the Orlando International Airport before starting a rewarding career at Classic Mazda. Michael enjoys his role and looks forward to continuing to help customers in a pressure-free environment.