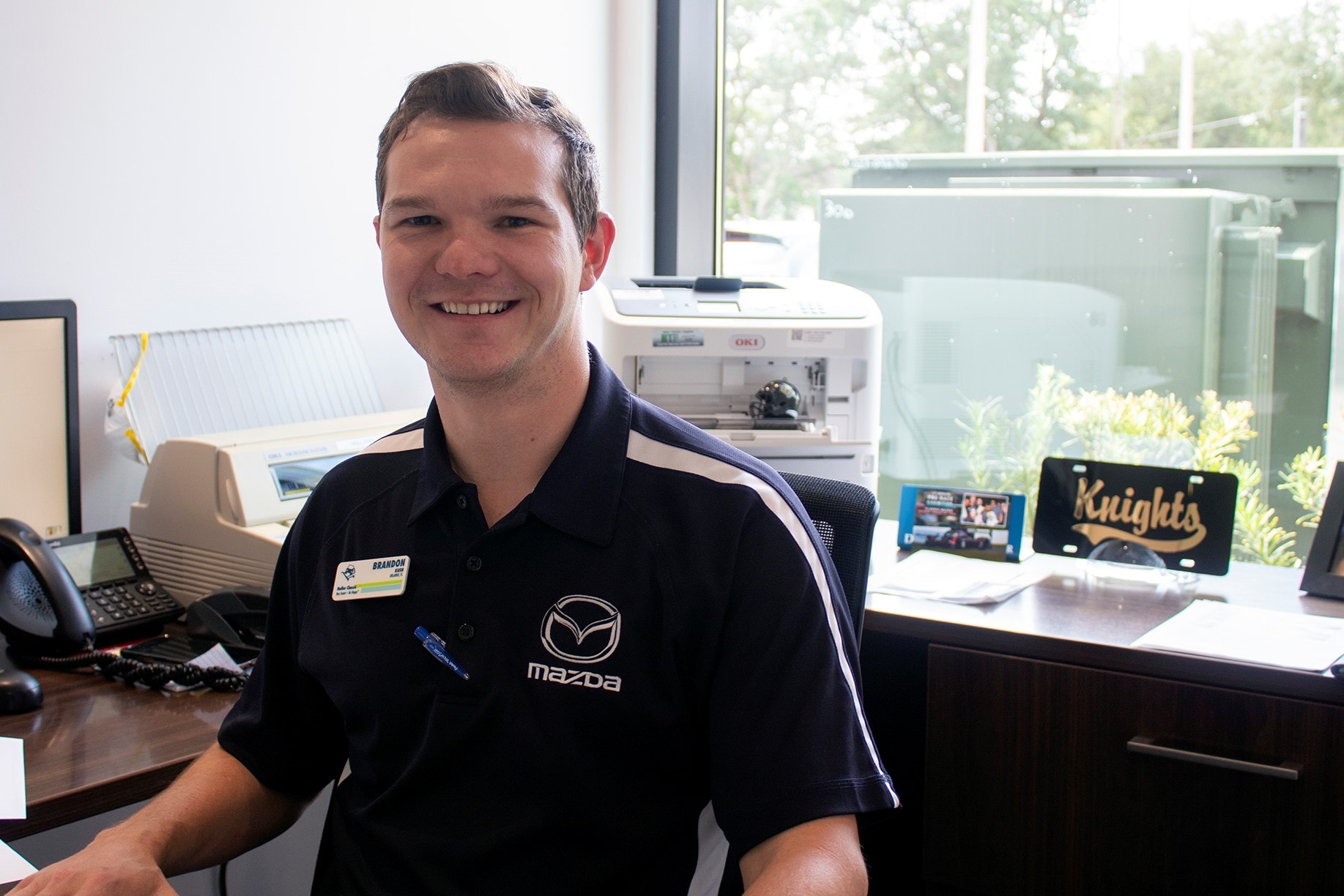 When Brandon Kush joined the Classic Mazda team as a Mazda racing fan, his two worlds came together.
On his birthday in 2019, Brandon met Chad, the general manager of Classic Mazda, at a career fair at UCF. A professor who knew Chad recommended visiting the booth, and Brandon started as a sales representative soon after. This was not a career move he expected to make, but he is glad he made it.
"I don't think anyone plans to end up in car sales, but it ends up becoming your life in a good way," Brandon said.
Not too long ago, Brandon received a promotion from sales to finance. He now works as a finance representative while pursuing a degree in integrated business at UCF. Brandon is a first generation college student, which is an accomplishment on its own. However, Brandon is proudest of his achievements in sports. Being on teams that won national and state championships has driven him to be competitive and shaped who he is today.
Brandon still plays and watches sports, just a little differently. While he played football and baseball in high school, he now plays golf in his spare time and is considering taking up ultimate Frisbee. Whenever he can, he goes out to the Mazda races, where he usually spends time with his general manager Chad. Whether at the track or at the dealership, Brandon is all about supporting the Mazda brand. For anyone looking to get into the car business, Brandon says what matters most is being yourself.
"Be genuine, and know your material. People gravitate toward authenticity," Brandon said.
Based on Brandon's observations, authenticity is what helps people achieve their goals. The next goal on Brandon's list is to buy a house, and he is thinking someday, he might also want to buy a racecar for fun. In the long term, he wants to become financially stable and establish generational wealth.